Oft-times clients will come to us with a task they currently handle manually. It may have pieces that are aided by the use of email or spreadsheets, but the process is really a manual activity. Frequently it is complex and requires a good deal of training and experience to complete the task. For many, that makes it difficult to delegate and automate.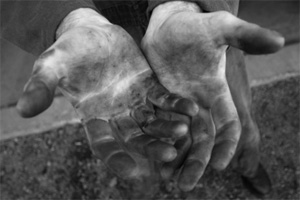 Here is an example. The client is a renowned consulting company providing very specialized and personal consulting services to a niche clientele internationally. The company has a dozen consultants and is growing. Although there were many areas requiring attention, the area needing the most attention was the handling of inquiries as they are transitioned from prospect to client.
The processes that needed attention included the initial contact, the first response, the conversation, the assignment to a consultant, the delegation of specific tasks and the managed follow-up of those tasks insuring a consistent and reliable response. Initially, these were handled in a disorganized fashion using email. It resulted in irregular prospect follow-up and missed opportunities.
We were asked to help create an automated prospect management system that insured all inquiries were given the care and attention needed to transition them from prospect to client and create a sense of responsiveness and trust. As important, the system needed to document the process and allow management to review status and results.
We gave the client a web-based system that automatically notified essential managers of new inquiries and also populated the prospect management system instantly. It has given managers clear insight into all inquiries. It allows managers and consultants alike to review prospect communication, offerings, status and once they are transitioned to client, it even provides billing information and connects to their on-line accounting software. Also incorporated into the system was an on-line payment capability.
Our client has gained these powerful advantages:
Improved prospect handling
Management reports

Productivity reports
Inquiry listings
Consultant assignments
Sales reports
Receipts register
A/R Aging
Billing / Accounting integration
Future billing
Uniform operations; all consultants need to work with the system in a similar fashion
Growth potential; the system allows our client to grow their firm by improving client handling and facilitates uniform operations.