Sometimes after a storm, the sun and the sky and the clouds assemble in a display of spectacular awesomeness. Such was the evening of August 5th. I posted the photo on Facebook at the time but had to document it here. The paintings created by our skies can sometimes evoke a sense of spiritual connection and visions of angels performing with their breathtaking magic. It conjures up thoughts of the supernatural and the world beyond. Please see my online store. The store allows you to have my photographs custom printed and framed. Friend me on Facebook, look at my blogs, or look me up on Flickr. Store is now open. Check out my profile on ImageBrief! Click to Shop.
In This Issue

Welcome to News from trif.com! First time readers, I am glad you're here! Returning readers, welcome back!

As always, we try to keep you up to date on the latest trends and issues that face us. Please keep in mind, I don't want to waste your time. Articles will contain generally less than 250 words. Please have a look and give me your feedback. If you want to see the Newsletter archives, there are more than 6 years available on our Newsletter page. Have a look and by all means, forward to a friend. Thanks. Questions? Send me an email!
Did you know we provide...
API's
Cataloging Software
EDI App's
Tariff Management
Nobody Wants to Read Your S#!T
What a great title for a book! I have been writing for years, blog articles, small books, web content, historical profiles, Wikipedia pages, newspaper articles, and of course this newsletter. I think I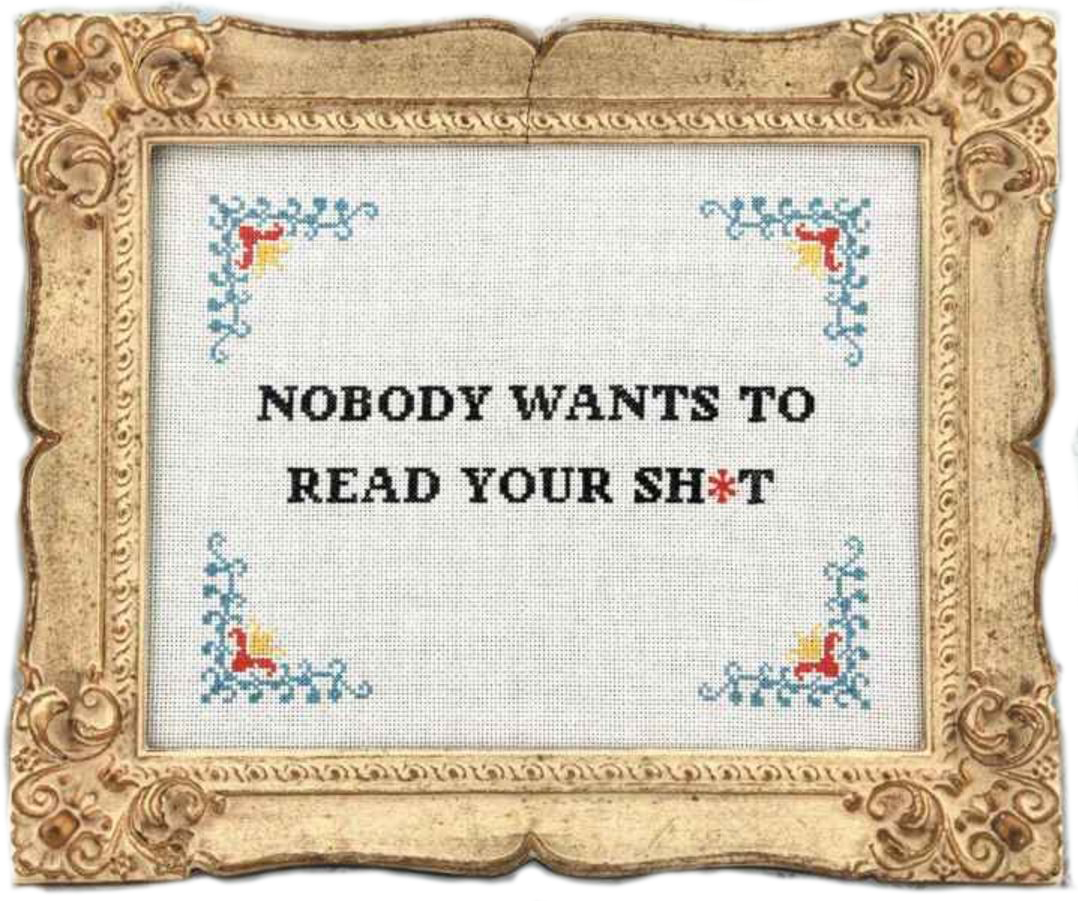 always understood that nobody really wants to read my S#!t, but I don't really expect everyone to read what I have written. It's all about timing. It is after all your time. That is what is important to understand. I write (as all writers do) at your pleasure. You are in total control to read what I have written or not. It has to catch your eye and the words need to get to the point before you lose interest and move on.
"The reader donates his time and attention, which are supremely valuable commodities. In return, you the writer must give him something worthy of his gift to you… You learn to ask yourself with every sentence and every phrase: Is this interesting? Is it fun or challenging or inventive? Am I giving the reader enough? Is she bored?"
The book Nobody Wants To Read Your SH*T is available on Kindle or Paperback for under $13. It is a quick read and really hits a chord. If you write, in the smallest amount, give this a read.
TRIF.COM
Technology Resources
Our capabilities bridge database design and development, Internet services, network and computer sales and support, document imaging, bar code scanning, corporate communications, fax and email programs, mobile applications, cloud computing and help desk services.
Interested in taking a step forward with technology? Looking to take advantage of the latest advances? Or just want to take advantage of your new computer?
Email me at rmj@trif.com The first consultation is always without charge.
Streaming Music
Streaming services have become the number one source of income for the recording industry which will ultimately putt record stores out of business. So how will you get your music. Chances are, you already use one of these services and may very well use more than one for different reasons. There is still a lot of instability in the industry. Legal issues are being worked out. Ownership and royalty issues make some tracks available one day and gone the next. So the secret to the service you like might be the availability of tracks, the ease of use, the availability of Apps on the devices you use, building playlists, pre-set stations or the learning ability of the service.
Here are the biggest streaming services. I have experience with Pandora, Google Play, Groove, Amazon Prime Music and YouTube Red. I subscribe to and use Pandora for ease of use and station creation, I subscribe to Prime and use Amazon Music to hold my library in the cloud. From a Windows store rating point of view, Pandora gets a 4.0, Spotify a 3.5, Groove a 4.2, Tidal 3.8, SoundCloud a 4.1. Enjoy!
Congestion
Have you noticed how crowded the roadways have become? Congestion is the worst it has ever been. Statistics tell an alarming story: Americans spend 14.5 million hours every day stuck in traffic, trying to commute or move goods to market. Since 1970 The number of licensed drivers has grown by 64 percent. The number of registered vehicles has grown by 90 percent.  Through neglect, a lack of political will and shifting fiscal priorities, the nation stopped adding capacity to the nation's road system and allowed bridges to deteriorate — almost 30 percent of the nation's bridges have been declared "structurally deficient" or "functionally obsolete" by the Department of Transportation.
How does your city stack up? Check this out.
Unlike Europe, the United States does not take advantage of it's waterways to transport goods, instead opting for truck or rail.
Just look at these statistics.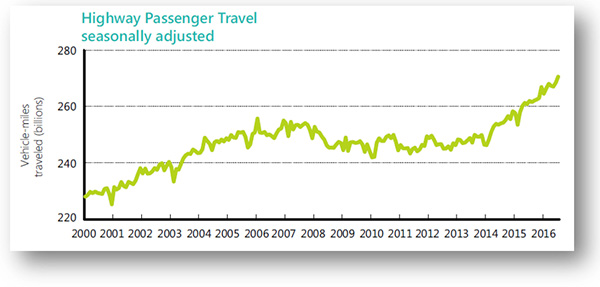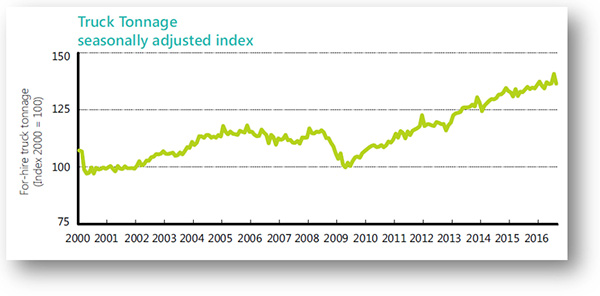 Next month we will look at the trend of recapturing the space highways stole in urban areas.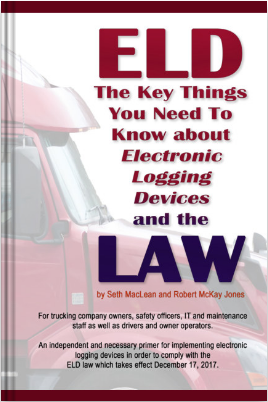 Independent guide to implementing electronic logging devices. Available in paperback or PDF instant Download
Nuts and Bolts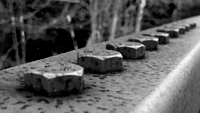 It used to be that Outlook collected a list of email addresses that were used. These were considered your auto-complete list and were saved on your computer.
In Microsoft Outlook 2010/2016, the Auto-Complete List is no longer saved in a file with an extension of .nk2. The Auto-Complete List entries are now saved in your Microsoft Exchange Server mailbox or in the Outlook Data File (.pst) for your account. However, if you want to copy the Auto-Complete List (.nk2) from another computer that was using a POP3 email account or Outlook 2007, you must import the file. In Outlook 2010/2016, nk2 files are gone, the new file can be found in
C:\Users\%username%\AppData\Local\Microsoft\Outlook\RoamCache
and look for the most current Stream_Autocomplete%%%.dat file.
Robert McKay Jones
TRI
9 Waushacum Avenue
Sterling, Massachusetts 01564
Direct Line:
978-422-4324
rmj@trif.com