The sandy beaches of the Salton Sea and all its mystery. On the site of a much larger ancient lake, the Salton Sea was created between 1905 and 1907 when the Colorado River broke through diversion canals in the irrigation system in Imperial County.  It seems doomed to return to a seasonal pond drying up in summer. In 2003, the State of California committed to restoring the Salton Sea ecosystem; The State committed to constructing as much as 25,000 acres of habitat and dust control projects in the next decade. To date, no projects have been built to create habitat or mitigate dust as the sea shrinks. It is reported that water diverted from the Salton Sea could ultimately be catastrophic for public health.-rmj
Please see my online store. The store allows you to have my photographs custom printed and framed. Friend me on Facebook, look at my blogs, or look me up on Flickr. Store is now open. Check out my profile on ImageBrief! Click to Shop.
In This Issue: Data

Welcome to News from trif.com! First time readers, I am glad you're here! Returning readers, welcome back!

This month is all about data. The numbers and the statistics that are available publicly to us all.
As always, we try to keep you up to date on the latest trends and issues that face us please keep in mind, I don't want to waste your time. Articles will contain generally less than 250 words. Please have a look and give me your feedback. If you want to see the Newsletter archives, there are more than 5-years available on our Newsletter page. Have a look and by all means, forward to a friend. Thanks. Questions? Send me an email!
Did you know we provide...

Mobile Driver Apps
Real-time Updates
with Signature Capture

Designing a Voting System
According to Ballotpedia, The Encyclopedia of American Politics, The United States has a wide variety of voting methods including all paper ballots (like that used in all of New England), ballot marking devices, punch card voting,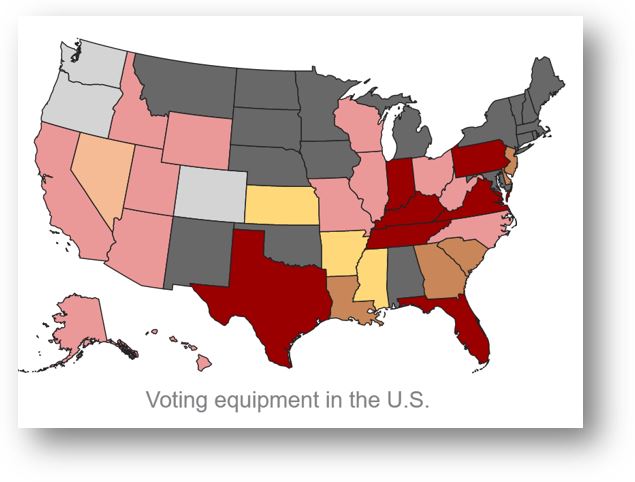 and Direct Recording Electronic (DRE) systems.  Mechanical lever voting machines are no longer in use anywhere in the United States. All but some of the DRE systems are verifiable.   Those seven states in bright red use DRE methods with no paper or audit trail.
As a software designer, it is hard to imagine creating a voting system that has no audit trail or is not verifiable.  Obviously there is no fool proof system, but it certainly seems that any system needs to be verifiable. Without getting political, it seems that our country should have, at a minimum, a method to vote that is secure and verifiable.

TRIF.COM
Technology Resources
Our capabilities bridge database design and development, Internet services, network and computer sales and support, document imaging, bar code scanning, corporate communications, fax and email programs, mobile applications, cloud computing and help desk services.
Interested in taking a step forward with technology? Looking to take advantage of the latest advances? Or just want to take advantage of your new computer?
Email me at rmj@trif.com The first consultation is always without charge.
Fiscal Analysis
Since the theme of this issue is data, the PEW Charitable Trust issued an interesting report on November 1, 2016 which highlights State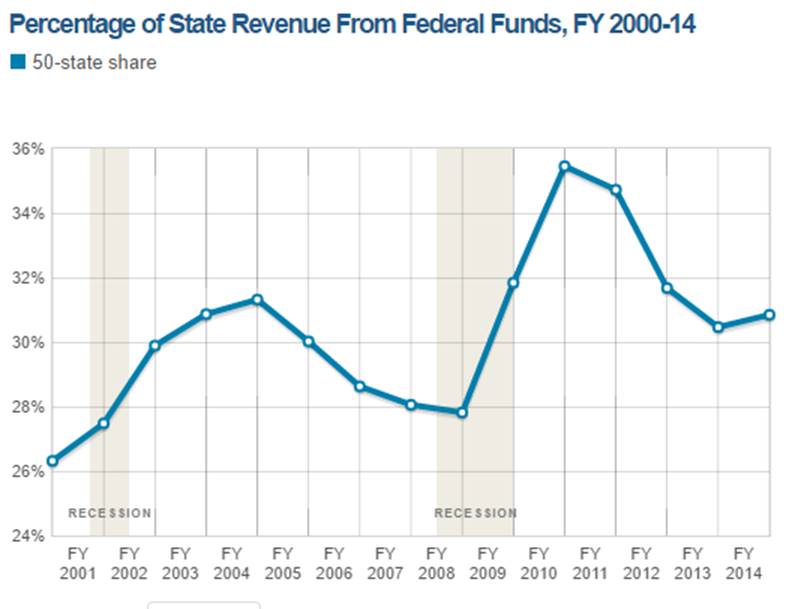 fiscal trends.  At issue is how things have changed since the "Great Recession. For example, Alaska, Florida, Louisiana, and Wyoming are the only states with first quarter 2016 tax revenues less than their peak in the first quarter 2008. All New England states and west coast states are showing an increase.  North Dakota is showing the greatest increase in tax revenue.
Calendar Year employment rates by state show a wide disparity. The worst example is West Virginia with only 68.8% of workers 25 to 54 years old employed compared to Iowa with 85.7%.
Massachusetts stands at 79.4%.  Only Indiana and Michigan have higher employment rates. MA was 80.3% in Calendar Year 2007.
States are still rebuilding reserves. In 2007, States had sufficient reserves to run the government for a median 41.3 days. In fiscal 2015, it was 31.6 days. Interestingly Alaska, North Dakota and Wyoming lead the pack with reserves supporting more than 150 days of reserve funds.
Annual Cost of Owning An Automobile
Statistics for transportation are interesting to look at, but really stand out when charted. The chart below was created using numbers provided by the Department of Transportation National Transportation Statistics. The chart shows a reduction in cost beginning in 2013 which coincides with the reduction in fuel costs. This can be verified at energy.gov.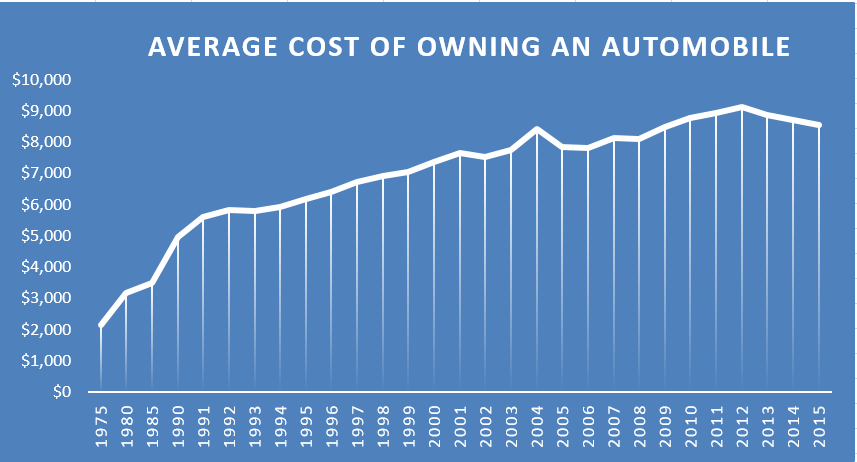 Todays cost? $8.558 or $714 per month.
Prior to 1985, the cost figures are for a mid-sized, current model, American car equipped with a variety of standard and optional accessories. After 1985, the cost figures represent a composite of three current model American cars. Insurance figures are based on a full-coverage policy for a married 47-year-old male with a good driving record living in a small city and commuting three to ten miles daily to work. Depreciation costs are based on the difference between new-vehicle purchase price and its estimated trade-in-value at the end of five years. American Automobile Association analysis covers vehicles equipped with standard and optional accessories including automatic transmission, air conditioning, power steering, power disc brakes, AM/FM stereo, driver- and passenger-side air bags, anti-lock brakes, cruise control, tilt steering wheel, tinted glass, emissions equipment, and rear-window defogger. Methodologies changed in 1985 and 2004, so costs may not be comparable before and after those years.
Nuts and Bolts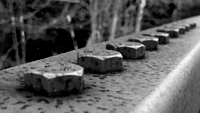 Does it annoy you in Outlook 2016 when you reply to an email, a new window does not automatically appear? Follow these steps to enable email pop-outs in Outlook 2016 settings:
Go to File at the top menu of Outlook 2016. Select: Options. Then Mail tab on the left side menu. Select section: Replies and forwards. Check-mark option: Open replies and forwards in a new window. Press OK button.
Robert McKay Jones
TRI
9 Waushacum Avenue
Sterling, Massachusetts 01564
Direct Line:
978-422-4324
rmj@trif.com