Not often enough am I able to get out on a golf course and so I am not a good golfer, but I am always a happy golfer. Happy to take it all in especially with a view such as this.  With fall knocking at the door, we all find ways to experience the color of fall in New England. It is like a great sunset, inspirational but fleeting. -rmj
Please see my online store. The store allows you to have my photographs custom printed and framed. Friend me on Facebook, look at my blogs, or look me up on Flickr. Store is now open. Check out my profile on ImageBrief! Click to Shop.
In This Issue
Welcome to News from trif.com! First time readers, I am glad you're here! Returning readers, welcome back!

As always, we try to keep you up to date on the latest trends and issues that face us please keep in mind, I don't want to waste your time. Articles will contain generally less than 250 words. Please have a look and give me your feedback. If you want to see the Newsletter archives, there are more than 5-years available on our Newsletter page. Have a look and by all means, forward to a friend. Thanks. Questions? Send me an email!
Did you know we provide...

Mobile Driver Apps
Real-time Updates
with Signature Capture

1.7 Million Truck Drivers Out of Work?
Well, not just yet.  But sooner than you might expect. Transportation is changing faster than we ever expected. Over the next decade, we will see changes that impact transportation more than Uber or Google can tell us. Daimler, Mercedes and a new startup named Otto are testing self-driving trucks on the public highways.
The National Conference of State Legislatures reports that autonomous vehicles are legal in Nevada, California, Florida, Louisiana, Michigan, North Dakota, Tennessee and Utah. Since 2012, 34 states have considered legislation related to autonomous vehicles. The USDOT NHTSA is actively researching the transition from manual to automated driving modes and test procedures for automated driving, electronic control system requirements, diagnostics and cybersecurity.
Freightliner Inspiration Truck with Highway Pilot becomes world´s first autonomous truck to be granted a license for road use in the State of Nevada, Brian Sandoval, Governor of Nevada, and Dr. Wolfgang Bernhard, member of the Daimler AG board responsible for Trucks and Buses, take first autonomous drive on a U.S. highway near Las Vegas.
Have a look at a couple of videos that will convince you.  Otto  Daimler Freightliner  Mercedes
TRIF.COM
Technology Resources

Our capabilities bridge database design and development, Internet services, network and computer sales and support, document imaging, bar code scanning, corporate communications, fax and email programs, mobile applications, cloud computing and help desk services.
Interested in taking a step forward with technology? Looking to take advantage of the latest advances? Or just want to take advantage of your new computer?

Email me at rmj@trif.com The first consultation is always without charge.
Office 365; A Book That Will Help
Last month, I introduced a new book by Michael Sampson, Re-Imagining Productive Work with Microsoft Office 365. (Buy your own copy of this book in PDF form here). We talked about thinking productively. This month I wanted to talk about Chapter 6, Co-authoring a document. A document in Office 365 can be a Word doc, Excel Spreadsheet, PowerPoint slide show or a OneNote digital notebook. Any of these document types can be stored and shared in a OneDrive for Business folder or a SharePoint document library.
Sampson states, "Co-authoring is a new work practice for people". The biggest part of document collaboration is "Unlearning the Email Habit". Email makes it easy to attach a document for review and return, but just because it is easy doesn't mean that it is efficient. As an example, Sampson cites Air Canada which moved its 27,000 employees to Office 365 and uses the Online Apps along with OneDrive for Business.  Multiple people are permitted to edit a Microsoft Excel Status and Progress Update spreadsheet. Using Excel Online, the changes made by others can be seen in near real-time.
Collaboration is tough. Just like in a face to face meeting, voice needs to be constructively intermixed with visual assets. In Office 365, that can be a shared document from OneDrive, an Office 365 Online App and Skype Instant Messaging. The best way to successfully implement online collaboration is insuring everyone on the team has the same purpose, tools and abilities.
Credit Card Security Passé in the U.S.
Within a few years, credit cards with static numbers may be a thing of the past.  We will soon see credit cards with numbers that change every hour. France is seeing them now. The 3-digit code on the back of the card changes every hour for up to 3-years. But until then, for us in the US, we have chips, and for convenience, a magnetic strip as well.
Your credit cards have chips to enhance security. They may also have RFID (Radio Frequency Identification) – most do not, less than 1%. The specifications governing these chips are contained in ISO/IEC 14443 and ISO/IEC 7816.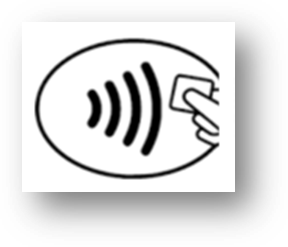 These specs cover contact chips (looks like an integrated circuit) and contactless chips, identified by the symbol pictured here.
Contactless technology allows you to pay simply by tapping your card against a contactless enabled terminal. If there is not a contactless symbol, it is not a contactless enabled Card. Contact chips require a reader that touches the chip.
These standards describe the use of Chips for not only banking, but also mass transit, telephone, Internet, gaming, medical and identification. In credit card use, the chips generate a unique code for every transaction so if fraudsters steal data from a retailer, they won't be able to use that information to make future purchases.
However, most cards in the United States also have a magnetic strip because not all retailers accept chip purchases. And in other countries, a PIN associated to the chip is required. For whatever reason, the United States is way behind everyone else in the world on chip-and-PIN: Europe did this in 2005; Africa did it in 2006. The answer to our slowness might be the 25 billion dollar price tag to replace all cards and readers.
Nuts and Bolts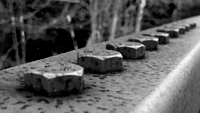 Practice using the best features of the Scroll Wheel on your mouse. 1) Zoom the view of pictures/icons in Windows explorer by holding down the Ctrl key and scrolling up to zoom in and down to zoom out. 2) Zoom the view of pictures/icons in Picture Viewer by holding down the Ctrl key and scrolling up to zoom in and down to zoom out. 3) Zoom in and Out on a web page, word document, excel spreadsheet, etc. by holding down the Ctrl key and scrolling up to zoom in and down to zoom out. 4) Use Shift and Scroll wheel to scroll horizontally left and right in a browser or windows explorer or document screen. 5) Use Alt and Scroll wheel to scroll a document up or down.
Robert McKay Jones
TRI
9 Waushacum Avenue
Sterling, Massachusetts 01564
Direct Line:
978-422-4324
rmj@trif.com