Welcome to Hog Hill atop Happy Hollow Farm in Sterling, Massachusetts. Once the largest hog farm in New England.  Garbage collected from the surrounding area was brought to this very point and dumped into cylindrical tilted hoppers (off picture to lower left) where it is cooked by steam before a door opened and the resulting mash fell by gravity and was captured in yet another vehicle to be delivered to the scattered pig pens. After nearly 40 years, the smell is gone. Now DCR land, it is protected from further development.Nature reclamation in progress. Please see my online store. The store allows you to have my photographs custom printed and framed. Friend me on Facebook, look at my blogs, or look me up on Flickr. Store is now open. Check out my profile on ImageBrief! Click to Shop.
In This Issue
Welcome to News from trif.com! First time readers, I am glad you're here! Returning readers, welcome back!

I love to share the many photos I have taken of places, people and things throughout the country and beyond. Each month our headline photo will be something new and different. We hope you enjoy. Keep in mind, we don't want to waste your time. Articles will contain generally less than 250 words. Please have a look and give us your feedback. By all means, forward to a friend using the link at the bottom of the Newsletter. Thanks. Questions? Send me an email!
Did you know we provide...

Mobile Driver Apps
Real-time Updates
with Signature Capture

Did you Know?
We do Graphic Design? We have worked on many graphic design projects over the years. Here is a refresher on some of the things we have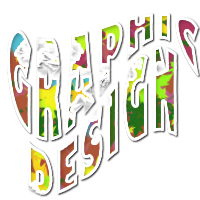 done. Logo design, re-creating documents and images like high resolution graphics or vector graphics, print material design including post cards, posters, brochures, ads, flyers, business cards, newsletters, booklets, pamphlets and even work on brand development. We also work with partner designers, videographers and marketing specialists and we can assemble an army of support.
We work with the best Adobe tools including Photoshop, Dreamweaver and InDesign to create exactly what you need. Want to have a conversation about a theme you have in mind? Want to create a Newsletter Template? Would you like to create a small brochure using tools you already have like Microsoft Publisher?
Let us know! 
TRIF.COM
Technology Resources

Our capabilities bridge database design and development, Internet services, network and computer sales and support, document imaging, bar code scanning, corporate communications, fax and email programs, mobile applications, cloud computing and help desk services. Interested in taking a step forward with technology? Looking to take advantage of the latest advances? Or just want to take advantage of your new computer?

Email me at rmj@trif.com The first consultation is always without charge.
Discover MACRIS
If you aren't familiar, spend some time with MACRIS, the Massachusetts Cultural Resource Information System provided free of charge by the Massachusetts Historical Commission (MHC). As the web site will tell you, the Massachusetts Cultural Resource Information System (MACRIS) allows you to search the Massachusetts Historical Commission database for information on historic properties and areas in the Commonwealth.
Just say you wanted to know more about the history of the Black Horse Tavern in Winchester, Massachusetts. Well chances are, some hard working dedicated people put together the history and submitted it to MHC. In fact Carol Ely and Marcia Wood did just that back in 1979. If you look, you will see that Black Horse Tavern stood at the north corner of Main Street and Black Horse Terrace between 1728 and 1892. It was the only meeting place for the farmers of southern Woburn and Northern Medford during colonial times.  If you read on in related documents, you will see that the Black Horse Tavern Barn is the only remaining structure of the Black Horse Tavern. It wasn't really a barn, but a home. The Tavern was torn down in 1892 and the barn was moved further up Washington Street. You will also note that Winchester was, for a time, referred to as Black Horse Village.
Plug in any town and click next. Select all the resource types and click next again. You see pages and pages of results with photographs and historical detail. It is a remarkable tool.
Nuts and Bolts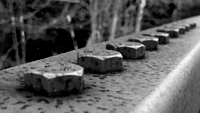 Play with Navigation Options in Outlook. If you look at the Navigation options in the lower left corner of Outlook, you will see that you can jump between mail, calendar, and other options. Selecting Folders is pretty interesting because it includes all the Outlook features as if they are folders in your email.  You will see Calendar, Contacts, Journal, Suggested Contacts and Tasks.  Spend a little time with Journal and right off the bat an item list in Journal will tell you what documents you have worked with recently in any Office product and how long you worked with them. You can even extend the usefulness of Journal by creating your own Journal entries for various resources with a start time and duration and insert documents, pictures, tables, charts, etc.. If you use Lync for phone calls, Journal will track in and out calls as well. Note that Journal does not show automatically.  You can add it to your Quick Access Toolbar.
Robert McKay Jones
TRI
9 Waushacum Avenue
Sterling, Massachusetts 01564
Direct Line:
978-422-4324
rmj@trif.com