I spent the day around Boston Harbor last week. I started in Dorchester at the JFK Library and worked my way around to Charlestown which is where I took this image of the Boston skyline at dusk. I ended in Cambridge for some night shots of Boston and the Zakim bridge. Boston is such a great city with wonderful neighborhoods. The Harborwalk is an enormous asset to the city with 38 miles of walkways. When done, 47 miles will be available as a result of the waterfront revitalization program. For those that don't visit, you should. Please see my online store. The store allows you to have my photographs custom printed and framed. Friend me on Facebook, look at my blogs, or look me up on Flickr. Store is now open. Check out my profile on ImageBrief! Click to Shop.
In This Issue
Welcome to News from trif.com! First time readers, I am glad you're here! Returning readers, welcome back!

I love to share the many photos I have taken of places, people and things throughout the country and beyond. Each month our headline photo will be something new and different. We hope you enjoy. Keep in mind, we don't want to waste your time. Articles will contain generally less than 250 words. Please have a look and give us your feedback. By all means, forward to a friend using the link at the bottom of the Newsletter. Thanks. Questions? Send me an email!
Did you know we provide...
Mobile Driver Apps

Real-time Updates
with Signature Capture

Upgrading to a Solid State Drive
I have written before about the advantage of having a solid state hard drive (SSD) as your primary drive. It is lightning fast compared to a 7,200 rpm hard drive. Lightning! That helps you with boot up time and application load time. However, does it really make sense going through the trouble of adding the hard drive, reinstalling windows and all your programs? You can see details of all the steps here. It doesn't help with Internet speed or necessarily speed up applications. I submit that it is rarely a benefit to go through this process.
It is far better to buy a new computer with an SSD drive as its primary hard drive already installed. The new computer has been built specifically for the use of the SSD drive. Components have been selected and optimized to allow the computer to perform at its best. There are other factors that come into play which may not allow you to obtain your peak performance.
It is always far better to increase the RAM of your computer then install a new hard drive. RAM is what helps your computer think faster, react faster, process faster and jump from application to application faster. If you have 4gb now, double it to 8gb or better yet quadruple it to 16gb. And if you are specking out new computers, think 16gb as your norm.
Who doesn't run with multiple browser tabs in background along with Outlook and Excel or Word running as well. This all takes memory. Because we are multitasking more than ever before, add lots more memory and you will happily notice the difference throughout the day.
TRIF.COM
Technology Resources
Technology solutions are a part of doing business just like sales and marketing, It is an important component in servicing customers, managing costs and controlling operations.
Our capabilities bridge database design and development, Internet services, network and computer sales and support, document imaging, bar code scanning, corporate communications, fax and email programs, mobile applications, cloud computing and help desk services. Interested in taking a step forward with technology? Looking to take advantage of the latest advances? Or just want to take advantage of your new computer?

Email me at rmj@trif.com The first consultation is always without charge.
Online Home Buying Auction
Buying a home tends to be the biggest decision in the lifetime for most people. For many, it is a once in a lifetime experience. So how can the Internet complicate that process? Introducing Hubzu.com. There are more than 10,000 properties in the United States being auctioned off. More than 8,000 are single family homes. Most of these are being sold "as-is". The methodology of selling homes online has been out there a long time with Zillow, Realtor.com, MLS, Redfin, Trulia as well as all the independent realtors. Auctioning however is a different world altogether and the Internet adds a new dimension. Buyer beware.
If you spend a short time online, you will see that many people have had some bad experiences with Hubzu. You will not only see Hubzu, but also GoHoming and Altisource (all the same company). Looking closely at the comments, you will see that Hubzu is the web front for an advertising and negotiating game of real estate. Those that know how to play the game and have the benefit of experience, knowledge and patience, and are comfortable walking away can win in the end.
The game often seems to go like this... Someone makes a bid, it turns out to be the high bid, but the reserve was not met. The Seller counters with a much higher price. It is declined. They re-list the property for a price near but higher than the prior highest bid. This process might repeat itself three or four times. Each time, the reserve price is lowered. Eventually, and without apparent logic, the buyer may acquire the property. There is a robotic automation that is difficult to figure out.
Only the daring and persistent should play the game.
Learning with Lynda
We need to learn new things every day and we need to take on that responsibility seriously. It is why I don't begrudge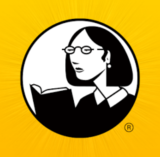 my monthly payment I send to Lynda.com, a learning site now owned by LinkedIn. I have been using Lynda.com regularly since 2012. They provide excellent quality learning videos and webinars on new technology, photography, software, business, marketing and even leadership plus many other subjects.
One of the great things about Lynda.com is you can watch on your Android, iPhone or iPad and your computer or TV using your Roku, Chromecast, Apple TV or AirPlay. Brilliant. The best place to watch is when you are on a treadmill or an elliptical machine at the gym. They are excruciatingly boring machines and learning while you move is quite rewarding.
Nuts and Bolts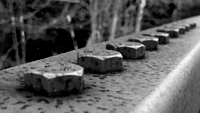 Most USB Drives are still non-solid-state, so they are mechanical and spin. It can be a pain in the neck because they wind down when not used which means they need to wind up to get to speed which takes time, sometimes a half minute. Here are a couple of tips to keep those USB Drives spinning. From your Control Panel, go into the Device Manager. Check your Disk Drives and under Policies, select Better Performance. Under Universal Serial Bus Controllers, select USB Root Hub and under Power Management, deselect Allow the computer to turn off this device to save power. Lastly, in Control Panel – Power Options, edit your plan settings and click Change advanced power options. Under Disk Drive – Turn off hard disk after setting, change to Never.
Robert McKay Jones
TRI
9 Waushacum Avenue
Sterling, Massachusetts 01564
Direct Line:
978-422-4324
rmj@trif.com