I was forced to dig into my archives to find an appropriate representation of December. We all must agree that the weather this fall has been remarkably mild. No complaints, but it is a little disconcerting. The picture above is just down the road from where I live. Once farmland, it is now a field owned by DCR. Sunrises are quite special here especially in a new snowfall. Please see my online store. The store allows you to have my photographs custom printed and framed. Friend me on Facebook, look at my blogs, or look me up on Flickr. Store is now open. Click to Shop.
In This Issue
Welcome to News from trif.com! First time readers, I am glad you're here! Returning readers, welcome back!

Greetings and Happy Holidays! Wishing you a wonderful Christmas and a very Happy New Year! I love to share the many photos I have taken of places, people and things throughout the country and beyond. Each month our headline photo will be something new and different. We hope you enjoy. Keep in mind, we don't want to waste your time. Articles will contain generally less than 250 words. Please have a look and give us your feedback. By all means, forward to a friend using the link at the bottom of the Newsletter. Thanks. Questions? Send me an email!
Did you know we provide...
HubSpot Integration?

Mobile Web Apps?

Windows 10
It is time to revisit Windows 10. It has had enough revisions and updates that it is worthwhile to begin making the change over. The only cautionary note at this moment is peripherals. Always the last to come around, some printers, scanners, USB attached devices, telephony and video peripherals may not have the drivers to function properly under Windows 10.
Computer minimum requirements are 1 ghz or faster processor, 1gb of RAM but 4gb would be better, 16gb of free hard disk space but experience tells me 80gb would be better, Microsoft DirectX 9 compatible graphics card, a Microsoft account and Internet access.
Microsoft is pushing the Windows 10 upgrade pretty hard these days and giving it away for free. I have purchased a new computer and converted another. Windows 10 is better than Windows 8 by far. Gone is the XBox interface, back is a slick version of the Windows 7 interface. Internet Explorer replaced by Microsoft Edge. A Settings App replaces the Control Panel. A notification center provides all the information you need expanding the notification area in the task-bar and now adds quiet hours so notifications don't bother you when you need to work. Alt-Tab will allow you to cycle through applications or you can use Task View to present all your running applications front and center. You can also add a second desktop.
File Explorer has some enhancements (finally). It has a Quick Access area that you can pin items to by right clicking on an item. You can access Settings from File Explorer. Unfortunately, you still can't add or remove items from the ribbon menu. But it's a wee bit more helpful.
One thing I really like about Windows 10 is the Email App and Calendar App that come as part of Windows. It means that I don't need to have Outlook open ALL the time. There is more, but isn't this enough?
TRIF.COM
Technology Resources
Technology solutions are a part of doing business just like sales and marketing, It is an important component in servicing customers, managing costs and controlling operations.
Our capabilities bridge database design and development, Internet services, network and computer sales and support, document imaging, bar code scanning, corporate communications, fax and email programs, mobile applications, cloud computing and help desk services. Interested in taking a step forward with technology? Looking to take advantage of the latest advances? Or just want to take advantage of your new computer?

Email me at rmj@trif.com The first consultation is always without charge.
Old Hard Drives Still Useful
Make use of your old hard disk drives before you throw them out! This device which sells for about $22 will let you pop

in and pop out SATA hard disk drives as if they were external hard disk drives. Every time I upgrade a computer or buy a new one, I end up with another hard drive. Now I put them to use by backing up important files no matter if they are images, music, videos or documents. Then I mark the drive with the date and subject and store it away in a fire proof safe.
This little black holder plugs into an outlet and connects to your computer or laptop through a USB 3.0 connector. It is plug and play and all cables are provided. It can accept 2.5" or 3.5" SATA I/II/III drives.
You can insert any SATA drive up to 6TB. That's a lot of added space! If you want to connect more than one drive, this model is available for $35. It will even read a solid state Drive (SSD) if it has a SATA connector. If you have cloning software, you can clone your primary drive.
This device happily works with Windows 7, 8 or 10.
Microsoft Sway
Sway is a new product that is part of the Office 365 suite of tools. It is a multimedia presentation tool that allows you to take snippets of media and present them in a reasonably slick way. It doesn't allow for input of mp3 music yet, but it does accommodate images, videos and online links. So you can create your own idea concepts and bring in images or websites or videos from the web. You can also import Word documents, Powerpoint presentations or PDF files. Judge for yourself.
Click Sway for an example that I put together in a few minutes. You can see how images can be combined with video
Nuts and Bolts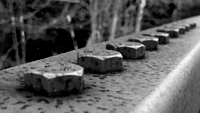 Windows One Drive and file manager has always been a thorn in my side. If they would only improve the interface and enhance the capabilities, Dealing with files and folders should be easier. Oh well. What you will soon find with Windows 10 is One Drive is an integrated part of the Windows 10 Operating system. Combine that fact with the benefits of being an Office 365 E3 license holder, it is included with 1tb (1,000gb) of disk space. That is a lot of cloud storage. Consider its value now that it provides versioning history. You can use it to sync files from your local computer to the cloud, but you can also use it to access cloud files from other system you log into. For example, I have an E3 license and I have Office 365 on my laptop, office computer and home office computer plus my iPad. I can access my OneDrive files from any system. I can also access the files from a remote location using Office Web Applications. It takes some planning. If you have questions about OneDrive, let us know.
Robert McKay Jones
TRI
9 Waushacum Avenue
Sterling, Massachusetts 01564
Direct Line:
978-422-4324
rmj@trif.com