Welcome to News from trif.com! First time readers, I am glad you're here! Returning readers, welcome back!

Greetings and welcome to our Newsletter! I love to share the many photos I have taken of places, people and things throughout the country and beyond. Each month our headline photo will be something new and different. We hope you enjoy. Keep in mind, we don't want to waste your time. Articles will contain generally less than 250 words. Please have a look and give us your feedback. By all means, forward to a friend using the link at the bottom of the Newsletter. Thanks. Questions? Send me an email!
Did you know we provide...
HubSpot Integration?

Mobile Web Apps?

Periscope
Although most of what you will find on Periscope are self-serving, self-promoting Wanna-Be's or self-indulged teenagers, there can be a great purpose. The happenings in Paris on Friday night underscore the importance of instant mobile
communications, video, photography before, during and after such an attack. We saw it here in Boston as it resulted in the speedy capture and ultimate sentencing of the Boston Marathon Bomber.
We now see the use of Periscope, the real-time video broadcasting Application, broadcasting video from the streets of Paris letting everyone know that people are out and about. They are carrying on. The image here was snipped from a Periscope live video at 9pm in Paris November 16th as it was broadcast by Lotfa Lamasaali who is a long-boarder who frequently broadcasts from Paris where his long-board club skates. You can message the videographer and he/she will be quick to respond in real time.
During this broadcast, I was able to text Lotfa messages and he responded. At any given time there were more than 100 viewers from all around the world watching and texting in various languages. Lotfa was kind enough to respond in English or in French.
The video stream is not without interruptions and bouts of poor quality, but it is good enough. You are there, in this case, on the streets of Paris with him.
The process of watching a Periscope broadcast like this and being able to communicate with the person on the other end is very communal, almost medicinal. It brings all of us closer together. During the few minutes I was online with Lotfa, people from many different countries logged in including Malta, Russia, Mexico, Italy, England, Indonesia, United States, Ukraine and Brazil and they all shared their comments, notes of sorrow and good wishes.
TRIF.COM
Technology Resources
Technology solutions are a part of doing business just like sales and marketing, It is an important component in servicing customers, managing costs and controlling operations.
Our capabilities bridge database design and development, Internet services, network and computer sales and support, document imaging, bar code scanning, corporate communications, fax and email programs, mobile applications, cloud computing and help desk services. Interested in taking a step forward with technology? Looking to take advantage of the latest advances? Or just want to take advantage of your new computer?

Email me at rmj@trif.com The first consultation is always without charge.
Darknet
I have been researching the Darknet (also known as Dark Web) for a few months and it seemed appropriate to

share some of the information I have gathered considering the latest happenings in Paris. The Darknet is an overlay network that can only be accessed with specific software, configurations, or authorization, often using non-standard communications protocols and ports. It is like the world wide web, only with a layer of encryption and security on top that makes communications secure and anonymous. Anonymity is the primary objective. It is available to all.
We generally use what we might call the Surface Internet, but, there is this Darknet which holds thousands of websites that can't be indexed by search engines like Bing, Google, Yahoo, nor accessed via regular web browsers. A huge part of this underground web hosts a great number of users involved in illicit actions of drug dealing, selling weapons, child pornography, even murder.
Recently, a meth dealer operating on the Darknet was given a lighter sentence because he assisted authorities in providing information to federal prosecutors resulting in a Secret Service agent and agent of the DEA being charged for extortion, money laundering and other activities in connection with their involvement in the federal investigations.
As the Darknet permeates through the underworld, governments are gearing up. Good or bad, there will be an increase in software being used by governments to spy on the activities of certain individuals. Amnesty International recently released an antispyware tool, which scans devices for surveillance software belonging to governments. Internet security experts predict the number of cyber-attacks will go up in 2015 and beyond.
There are a handful of best practices that can protect average persons from a host of vulnerabilities likely to face them. First, ensure to keep your antivirus software always updated, never store sensitive personal info online or on e-mails, use strong passwords, never sign into accounts when using Wi-Fi networks that are public and exercise extreme caution when downloading attachments or clicking links.
Dynamic Data Driven Cataloging
Why? As an example, you can use this application to create a database of cars, with a group such as brand name, like Mazda,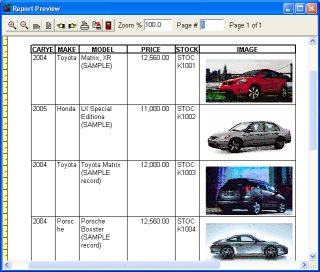 Subaru, Ford, etc. A sub group might be the model like Mazda 3 or Taurus. You create the fields and how the fields will be sequenced in the search tool. Fields might be the options available, like doors, 3, 4 or 5, then the trim, red, blue, black, silver, white, etc. Then the automobile options, like rear parking sensors, fog lights, paint protection, floor mats, wheel locks, etc., then you could add inventory locations like Wellesley, Norwood, Seekonk, etc. You can add images, VIN numbers, even pricing. It is all up to you. What to do with all this information? Use the search tool to ferret through the catalog by filtering through the available choices/options resulting in a final Product Spec Sheet.
This is a user-definable database "engine" that will allow you to catalog virtually any inventory list no matter how detailed or complex. Starting with a basic group and sub-group, you can add an unlimited list of definitions that apply to a product. It is completely customized to your specific needs.
Within the Sub-Group entity, you create your own field names and specify the details that apply. The design brings versatility and end-user customization. Without programming.
With the data types of single-line and multi-line text, option-list, date, image and choice-options, you can create a catalog of just about anything you can think of along with all the possible options and permutations that exist for each product.
The system is a hosted SaaS (software as a service) web application which will work on any browser or mobile device. The user not only has the ability to Create, Edit and Customize product lists, but also has the ability to dynamically search the catalog. The end result is a cataloging application that can grow as you grow. It can be used by customers or customer service representatives to produce product specification sheets.
Nuts and Bolts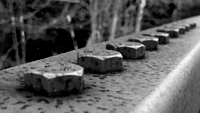 A short lesson in monitors and video. Most of you probably know what 720p and 1080p mean for video. 1080p has 1,080 lines of resolution down the vertical axis. HD TV is 1080p. A 2k monitor refers to a monitor that has about 2,000 pixels across the horizontal axis and about 1080 down the vertical (resolution 1920x1080). A 4k monitor has about 4,000 pixels across the horizontal (3,840) or twice that of a 2k monitor and 2,160 pixels down the vertical 3840x2160. The clarity will be phenomenal on a 4k monitor.
Robert McKay Jones
TRI
9 Waushacum Avenue
Sterling, Massachusetts 01564
Direct Line:
978-422-4324
rmj@trif.com