Welcome to News from trif.com! First time readers, I am glad you're here! Returning readers, welcome back!

Greetings and welcome to our Newsletter! I love to share the many photos I have taken of places, people and things throughout the country and beyond. Each month our headline photo will be something new and different. We hope you enjoy. Keep in mind, we don't want to waste your time. Articles will contain generally less than 250 words. Please have a look and give us your feedback. By all means, forward to a friend using the link at the bottom of the Newsletter. Thanks. Questions? Send me an email!
Did you know we provide...
HubSpot Integration?

Mobile Web Apps?

Event Driven Communication
At TRI, we spend a good deal of time creating event driven automation. This has its obvious application in processes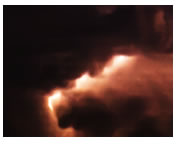 such as invoicing, dispatch and fulfillment, but it also serves an important purpose in communication and customer service. Creating good event driven communication is one reason why Amazon excels at marketing and customer service. They know what and when to tell you something and offer an opportunity to respond if you are so inclined.
You can take entire courses on the subject, but to be brief, communicating with your customer is one of the basic rules of customer service. Creating new ways to BENEFICIALLY communicate is always a challenge. Have a discussion with your customers and use the information in your database to help you define what factors are valuable to your customer and decide what information should be sent based on what occurrence. That is, as a field of information in your database is added or changed or a date/time threshold has been met, it can trigger an email, an item being posted to a web site, a text, a calendar event, or the creation of a personalized URL resulting in a custom and dynamic web page. It can be asynchronous (one-way) or suggest a response of some kind. The response might point your customer to a custom and secure web page dynamically created for their benefit.
Your customer is made aware of something they did not know, they are given an opportunity to look further using your supplied link if that is appropriate or they can file the notification away for future use or research. in the end, you are promoting great communication and possibly interaction with your customer. All that is required is the functionality and a set of adjustable event rules and options.
Examples would be delivery notifications, product availability, monthly tonnage reports, order confirmations, notification of impending storage charges, expiration of free time notice, over due invoice notices, inventory on-hand notices, shipment confirmations, transport delay notifications, high balance notifications, volume driven special offers, service evaluations, customer service response survey, service level updates, or a simple thank you.
Questions? Give us a call or drop us a note.
TRIF.COM
Technology Resources
Technology solutions are a part of doing business just like sales and marketing, It is an important component in servicing customers, managing costs and controlling operations.
Our capabilities bridge database design and development, Internet services, network and computer sales and support, document imaging, bar code scanning, corporate communications, fax and email programs, mobile applications, cloud computing and help desk services. Interested in taking a step forward with technology? Looking to take advantage of the latest advances? Or just want to take advantage of your new computer?

Email me at rmj@trif.com The first consultation is always without charge.
Windows / SQL End of Life
We will be surveying all clients over the next few months to transition any Windows Server 2003 or SQL Server 2005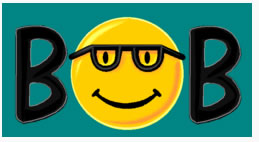 installations to Windows Server 2012 R2 and SQL Server 2014 respectively. What it means when Microsoft says end of life is that they will no longer provide support, security updates or patches.
These applications expire March of 2016 and it would be our very strong recommendation that we transition as suggested by Microsoft. As Microsoft puts it; Microsoft Support Lifecycle policy provides consistent and predictable guidelines for product support availability when a product releases and throughout that product's life. By understanding the product support available, customers are better able to maximize the management of their IT investments and strategically plan for a successful IT future.
Add these to the ever growing list of retired Microsoft Products like Office 97, Word 6.0, PowerPoint 4.0, Access 2007, Exchange Server 5.5, Site Server, SNA Server 3.0, Internet Information Server, Visual Basic 5.0, Windows NT, Windows Vista, Windows XP, Windows and, alas, Microsoft Bob.
Thermostats On The Net
Thermostats have generally been about as advanced as the dental industry. But NEST, the company that bought
DropCam, has come up with a learning thermostat that can save 10%-12% on your heating bills and more on cooling bills. It gets to know how it heats and cools, or how drafty it is, and adjusts accordingly. And if your furnace is acting up, the Nest Thermostat will let you know. If anything's out of the ordinary, every heating season you'll get a Furnace Heads-Up message on your phone or tablet and the thermostat screen. And you'll also get a notice in your monthly Home Report. The Nest Thermostat learns what you like, too. Warm when you wake up, when you leave for work, it'll turn itself down. When you come home, back on it goes.
You can evaluate your energy use and you can control it from anywhere because it is a networked device you can talk to when you are away from home.
Purported to pay for itself, at $249, that would be a good thing. Check to see if you can obtain a rebate before you buy.