Sunsets are one of my favorite subjects. I never tire of them. This one was pretty special because of the quiet and spring warmth of a near perfect day. A lone duck swimming in the foreground was enjoying it as well. The sun sets over the trees on the Quag here in Sterling. The rail-trail runs the middle of the Quag and West Lake Waushacum, so from this vantage you can see sunsets over the Quag, sunrises over West Lake Waushacum. It is a wonderfully peaceful place to be. You can see the full image here. Friend me on Facebook, look at my blogs, or look me up on Flickr.
In This Issue
Welcome to News from trif.com! First time readers, I am glad you're here! Returning readers, welcome back!

Greetings and welcome to our Newsletter! I want to share the many photos I have taken of places, people and things throughout the country and beyond. Each month our headline photo will be something new and different. The caption will present a small explanation. We hope you enjoy. Keep in mind, we don't want to waste your time. Articles will contain generally less than 250 words. Please have a look and give us your feedback. By all means, forward to a friend using the link at the bottom of the Newsletter. Thanks. Questions? Send me an email!
Did you know we provide...
HubSpot Integration?

Mobile Web Apps?

Lync is now Skype for Business
Beginning April 14th, Microsoft Lync started being transitioned to Skype for Business. For those of us that have used Lync, this is a welcome change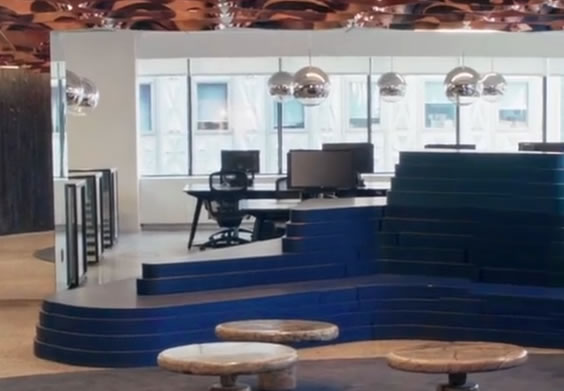 and offers us a bit more flexibility. Considering there are about 300 million skype connections worldwide, it could be considered a standard. There is a lot to Skype because it handles voice, video, multi-user, Windows 8 functionality, I have taken a Lynda.com course on Skype.
If you would like to see an all-hype advertisement from Microsoft, check out this video. It is under 2-minutes and implies a great deal.
All that said, Microsoft is working hard on the technology and capability with a lot of functionality rolling out this month. For example, Skype for Broadcasters part of the Skype in Media offering. A great video to watch to see the what can be done with Skype is Eric Whitacre's 2013 "live" short-version: Virtual Choir or 2011 "recorded" long version: Virtual Choir, which was presented in a TED conference. The latter is an inspirational presentation.
In any case, Skype for Business is bound to become a standard in calling for all Office 365 Users and is certainly a refreshing step forward for Lync users. Stay tuned.
TRIF.COM
Technology Resources
Technology solutions are a part of doing business just like sales and marketing, It is an important component in servicing customers, managing costs and controlling operations. Our capabilities bridge database design and development, Internet services, network and computer sales and support, document imaging, bar code scanning, corporate communications, fax and email programs, mobile applications, cloud computing and help desk services. Interested in taking a step forward with technology? Looking to take advantage of the latest advances? Or just want to take advantage of your new computer?

Email me at rmj@trif.com The first consultation is always without charge.
Inbound Marketing
I have written about inbound marketing on and off for some time. If you were curios to learn more, Leading Results is offering a few webinars that will help you get up to speed beginning May 21st at 1pm Eastern. The first webinar is 8 minutes.
Seminar 1
Focuses on New Leads and Sales Through Inbound Marketing and Inbound Sales (Join us on May 21 @ 1PM EST, 10AM PST) Marketing - We'll review Inbound Marketing essentials such as keywords, long tail keywords, and content that helps prospects find you. Sales - We'll dive into Inbound Sales and show you how to manage MQLs through Sales into pipeline. We'll shine special attention on how you need to speak differently to an inbound lead.
Seminar 2
Learn how to produce New Leads and Sales Through Effective Referral Marketing: We'll focus on industry partners and customers, how to be truly talkable to customers, using the perfect introduction for partners. Learn how to use CRM to track the productivity of your referral sources, remembering that in selling referrals you need to be sure to take them back through your entire value proposition.
Seminar 3
Dive into Creating New Revenue from the Customers that Love You: Learn about creating add on offers, regular client meetings, paying attention to what customers are telling you. Using CRM to track the total customer experience and building the depth of your customer information.
For more information or to sign up - click here for the first Webinar
Fuji X100T
I just purchased a new camera for travel and street photography. Not a replacement for my full-frame DSLR, but as a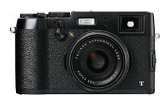 second camera. The Fuji X100T is the 3rd generation compact camera originally introduced by Fuji in 2010 as the X100 and followed by the X100S. It is a fixed length lens camera which means that there is no zooming in or out, you are forced to move your body in order to frame your shot. It has a 16.3 megapixel APS-C sensor (15.8x23.6mm) which is not full frame (35mm) but combined with the 23mm lens provides 35mm equivalent photographs. It has a rear 3" LCD monitor, electronic shutter, it is mirrorless and near silent when shooting (although you can optionally add sound effects). It is capable of HD video although that is not what makes this camera is all about.
What makes this camera special is its size, 14oz and about 5" x 3" x 2", ISO 100-6400 (51.2k electronically), maximum aperture is F2.0, dial in the shutter speed for shutter priority - as high as 1/4000 (faster electronically) or as slow as 30 seconds, dial in the aperture for aperture priority f/2 to f/16, dial in both for manual. EV +/-3 steps, built in flash and flash hot-shoe, viewfinder that is optical, electronic or hybrid, macro focus as close as 10cm (about 4"). It has phenomenal depth of field capabilities, very fast auto focus with up to 49 focus points, able to shoot 6 frams per second.
Now add Wifi control and you have an incredibly powerful and stealth camera for street photography. The iPhone Fujifilm CamRemote App handles remote control, photo transfer and GPS tagging of photos. Taking macro photographs using your iPhone is nothing less than awesome. Your viewfinder becomes your iPhone and it allows you to see the depth of field and bokeh as you change the aperture - with your iPhone. Some pictures I took with the iPhone CamRemote App and transferred to my iPhone and uploaded to the web can be seen here: Fuji X100T Photographs.
Do I like this camera? A resounding Yes!
Nuts and Bolts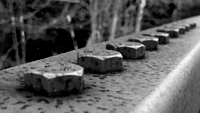 This almost always helps speed up your computer; clearing temporary Internet files. Internet Explorer - Internet Options - Delete temporary files, history, download history, form data, tracking protection (omit Cookies and Passwords). If you use Firefox or Chrome, right click on your C-Drive and click Properties. Then select Disk Cleanup and delete unwanted temporary files.
Robert McKay Jones
TRI
9 Waushacum Avenue
Sterling, Massachusetts 01564
978-422-7770
rmj@trif.com