For those that follow me on Facebook, you know that I have taken on a new project this year. I have set out to photograph and develop photographs everyday and post a representative photo for the day online. The best, in my minds eye. I am only a couple weeks into the project, but it is consuming and inspiring. I love it! For a small part of my day, it changes how I see things, where and how I drive and how I think. Friend me on Facebook, look at my blogs or here, find me on Instagram or look me up on Flickr. The above picture was taken on Lynn Beach with Nahant in the distance. Sunset was just about to take place over the Boston skyline out of view. For a full shot, click the picture.
In This Issue
Welcome to News from trif.com! First time readers, I am glad you're here! Returning readers, welcome back!

Greetings and welcome to our Newsletter! I want to share the many photos I have taken of places, people and things throughout the country and beyond. Each month our headline photo will be something new and different. The caption will present a small explanation. We hope you enjoy. Keep in mind, we don't want to waste your time. Articles will contain generally less than 250 words. Please have a look and give us your feedback. By all means, forward to a friend using the link at the bottom of the Newsletter. Thanks. Questions? Send me an email!
Did you know we provide...
Web Applications?

Mobile Web Apps?

Apple Pay is Setting the Stage....
We already use our finger print to unlock our iPhones. Why not use it to pay for merchandise. Apple Pay is here and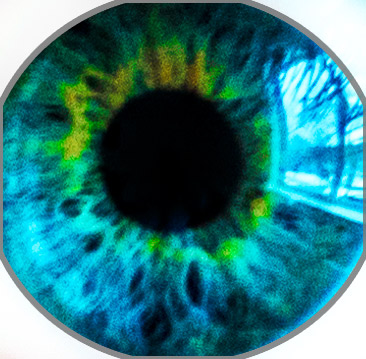 already an impressive contender in tendering payments for purchases in a store or online. And soon, we may see an iris scan being required by some institutions to authorize payment. Beyond Iris scanning, there is heart beat monitoring and other biometric instruments that are in test.
In the end, anything that eliminates the threat of identity theft is a welcome and needed improvement, especially for those paying the bill. Us!
It is reported that identity theft is on the rise. 8 million people in 2010, 12 million in 2011 and 14 million people in 2012. With an estimated cost of $24 billion in 2012, this problem is getting seriously out of hand. The IRS lost a purported $5.2 billion in 2013 as a result of identity theft.
Apple is working on being the leader with the iPhone 6 and the Apple Watch due out early this year. Apple is increasing purchase security by scanning a credit card to be used for purchases. Supported by Mastercard, Visa and American Express along with Capital One, Chase, Citi, Bank of America, Wells Fargo and more, these methods of payment will soon retire our credit cards and maybe our wallet.
One of the best things we can begin to expect is that transactional information with credit authorizing data will no longer be saved and therefore no longer stolen. How long will it take the $24 billion a year to trickle back into our pockets?
TRIF.COM
Technology Resources
Technology solutions are a part of doing business just like sales and marketing, It is an important component in servicing customers, managing costs and controlling operations. Our capabilities bridge database design and development, Internet services, network and computer sales and support, document imaging, bar code scanning, corporate communications, fax and email programs, mobile applications, cloud computing and help desk services. Interested in taking a step forward with technology? Looking to take advantage of the latest advances? Or just want to take advantage of your new computer?

Email me at rmj@trif.com The first consultation is always without charge.
Follow the Sun
Know when and where the sun is has become important especially as I photograph each and every day. I am always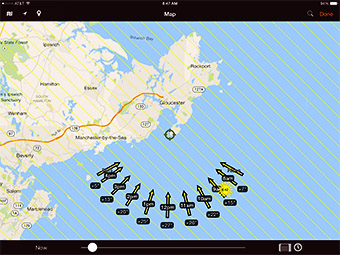 interested in what direction the light will be coming from at what time of day.
There are a couple of tools I use that combine the path of the sun with a topographic - satellite map. It helps determine possible view points for sunrise or sunset light.
The first is an iPad/iPhone App from OzPad called Sun Seeker. At $6.99, it is a great source of Sun information. The image at left is one of the most valuable.
It allows you to virtually travel from place to place and view the path the sun will follow and its relationship to that vantage point.
The other application is a web site called suncalc.net which will display a google map and the location of the sun at sunrise, sunset and current time.
If you want to see a sunset over water in New England, these applications will help you find a place to go. For example, the map at left shows the path of the sun January 16th from the Eastern Point Wildlife Sanctuary in Gloucester, MA. It looks like a winter sunset over water is possible or certainly over Marblehead. For a sampling of sunset/sunrise photos. Click here or here.
WiFi that will Change your Life
Welcome to WeMo®, a handy little WiFi appliance that allows you to control your home or office. Plug in any device to a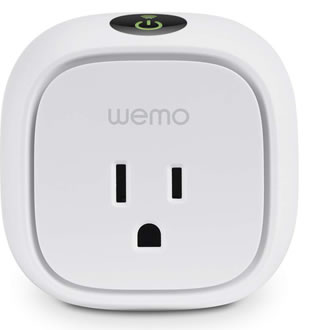 WeMo which in turns plugs into any outlet and that device is under your control. According to Belkin, the makers of this device, "The Wi-Fi enabled WeMo Insight Switch connects your home appliances and electronic devices to your Wi-Fi network, allowing you to turn devices on or off, program customized notifications and change device status - from anywhere.
WeMo Insight Switch can monitor your electronics and will send information about the device's energy usage directly to your smartphone or tablet. Perfect to pair with space heaters, wall A/C units, TVs, washers, dryers, fans, lights and more.
Download the free WeMo App to as many smartphones and tablets as you like to create rules and custom schedules. The WeMo App can be as flexible as you need and allows you to create rules that are easy to set up and can easily be changed. You can even receive notifications that are personalized to meet your needs. Get notified when your laundry cycle is finished so that you avoid wrinkled clothes, know when your child has exceeded their daily TV limit and turn it off, or find out if you left the space heater on accidentally."
WeMo Apps are available for Androids and iPhones.
Nuts and Bolts
Excel loading time getting you down? It may be as simple as looking at your add-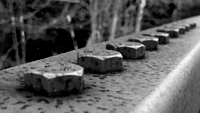 ins. Over time, add-ins connect themselves to Microsoft Office applications. They may be intended, they may be added as a result of installing a new application.
Click on File-Options-Add-ins and make sure the Active Add-ins are only the ones you want and need. Like Adobe Acrobat may install an add-on for Acrobat PDF Maker. But you may have also installed an Analysis Toolpak that you don't need or a Lync sharing add-in. These all take time and may not be necessary. Also slect the type of add-in at the bottom of the screen. You may see other add-ins in the COM Add-Ins like the QB Add-ins for QuickBooks.
Hope you enjoyed this new feature - Nuts and Bolts. Please let us know!
Robert McKay Jones
TRI
9 Waushacum Avenue
Sterling, Massachusetts 01564
978-422-7770
rmj@trif.com