Pictured here is the Beast's Ballroom, a luxurious dining room in the Beast's French-styled castle in Disney's Fantasyland. Reservations for this restaurant, Be Our Guest, are difficult to obtain, but with patience you can wait for a table. As we carried the Lumiere candelabra through the palace rooms in search of our table, we were awed by the scale of the estate.  Also impressive is the menu and varied wine selection considering alcohol is unusual at the Magic Kingdom. Highlighting the evening was the entrance of our host, the 8' Beast himself, entering the dining hall and taking a bow to the cheers and applause of everyone, young and old alike. It was by all accounts a thrilling honor. If you are skeptical, make the journey with a nine-year-old princess.
In This Issue
Welcome to News from trif.com! First time readers, I am glad you're here! Returning readers, welcome back!

Greetings and welcome to our Newsletter! We wanted to share the many photos we have taken of places, people and things throughout the country and beyond. Each month our headline photo will be something new and different. The caption will present a small explanation. We hope you enjoy. Keep in mind, we don't want to waste your time. Articles will contain generally less than 250 words. Please have a look and give us your feedback. By all means, forward to a friend using the link at the bottom of the Newsletter. Thanks. Questions? Send me an email!
Have a wonderful Thanksgiving everyone!
Did you know we provide...
Web hosting?

Document Imaging Solutions?

A Look at the Wacom Cintiq 24HD Touch
Wacom has long been the choice of graphic pen tablets used by designers and artists alike. I have used these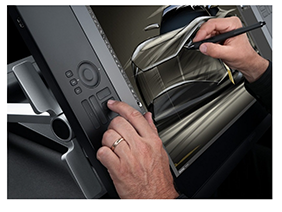 pen tablets, they are like an extremely accurate mouse with a familiar feel. What I have been waiting for is a large screen touch and pen sensitive tablet compatible with Adobe Photoshop. I believe Wacom has delivered with the Cintiq 24HD Touch Graphic Monitor. $2,499 Amazon.
This is a world class 1920x1200 display monitor outfitted with a touch sensitive surface that is sensitive to 2048 levels of pen pressure along with varying degrees of tilt recognition. This means that you can draw as if you had a graphite pencil on a piece of paper.
The monitor pen tablet connects as a second monitor to your PC or laptop using a single cable that has both a USB and an HDMI connector. The USB listens and the HDMI displays.
What does this allow you to do? It opens the door to very precise graphic editing which can apply to drawing, painting, design, photographic editing and post production work. The key is precision. You can do all these things with a mouse, but it is difficult at best. For example, in photography post-production, you may need to remove a hair from a person's face, or a power line from a landscape. Using the spot healing brush in Photoshop, you can trace the line and it will disappear. Using a mouse, it is difficult. Using a pen on a tablet, it becomes a simple task.
Just so you know, you don't need to spend $2,500, a 13" model is available for under $1,000.
TRIF.COM
Technology Resources
Technology solutions are a part of doing business just like sales and marketing, It is an important component in servicing customers, managing costs and controlling operations. Our capabilities bridge database design and development, Internet services, network and computer sales and support, document imaging, bar code scanning, corporate communications, fax and email programs, mobile applications, cloud computing and help desk services. Interested in taking a step forward with technology? Looking to take advantage of the latest advances? Or just want to take advantage of your new computer?

Email me at rmj@trif.com The first consultation is always without charge.
iPhone 6 Plus
The new iPhone 6 and especially the 6 Plus, what is called a phablet, are sleek and as pretty as any Apple product. What inspired me to upgrade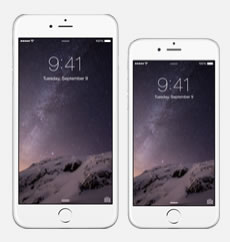 was the screen resolution on the 6 Plus which matches your desktop; 1920 x 1080. That is full retina HD quality in a 5.5" display. That is resolution at 401 pixels per inch (PPI). Phenomenal. And it is incredibly bright. In comparison tests, it is far more brilliant than the Samsung Galaxy which sports greater resolution and PPI.
The iPhone 6 Plus sports an 8 megapixel camera with optical image stabilization capable of some wonderful HDR images as well as 240 frames per second video. The result is very high quality images and slow motion video. The camera will also shoot excellent panoramic, square, standard and time delay photos.
The editing features that now exist in IOS 8.1 are quite capable. Added to the list of editing are aspect ratio cropping and adjustments to saturation, contrast, cast, exposure, highlights, shadows, brightness, blacks, intensity, tone and grain.
You might ask, can you watch a movie on such a small screen? The answer is generally a resounding yes, but certainly depends on the movie. Would I select this device as my screen of choice for a full length movie? No, but I frequently use it as my go-to video option for educational, instructional, Youtube or video shorts. It is large enough and in fact, quite beautiful.
I will say that the size of the 6 Plus is more than one hand can handle comfortably. It is a two-hand phone. Drivers take head! Do not text with this phone while driving. Lastly, the comments regarding the phone bending are over blown. The phone is quite sturdy. If you put it in your back pocket and sat down at a picnic table, you might find that it was not intended to meet the contours of your butt. Don't sit on the phone.
Time to Rethink Your Dispatch Board
This past month, we created an automated dispatch board for a client to suit a 70 inch HD Smart TV. That is a screen more than five feet wide. No more writing slips, tickets,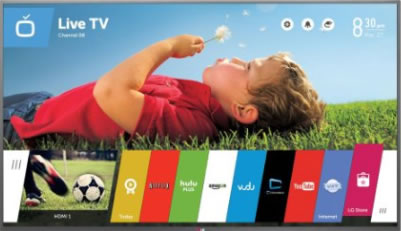 or magnetic strips. No more ugly magnetic boards. It is more efficient, better looking, easier to adjust or edit and viewable on any device - not just the 70" screen. The same dispatch board can be viewed on any screen any where in the world.
It can be completely customized for any of our logistics applications. Add the fields needed in the sequence desired. Assign special colors to identify service, commodity or status. Flash status when action is urgent.
The application is in fact a web app tied to the necessary tables in the SQL Server database. The display refreshes every few seconds, keeping the information real-time. Records are listed and sorted according to the needs of the client.
Watch for the sales coming up. Although prices are generally between $1,500 and $2,500, they can be had for under $1,500 and the resolution and clarity is excellent.
Consider throwing away those cards, tickets and post-it notes - permanently!
Nuts and Bolts
Have you ever wanted to schedule an email to be sent? In Outlook, you can with a little known feature in the Options tab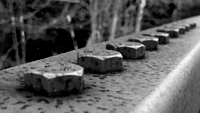 of Outlook called Delay Delivery. It allows you to delay the sending of an email until a particular date and time. The email will sit in your Outbox until it is time for it to be sent. Test this before you put it into action. I found some inconsistencies with date scheduling but it worked like a charm for times. But keep in mind that the message will be timestamped the time you create it, not the time it was actually sent.
Use it for messages you want to be recieved on a particular date/time but don't plan on being close to your email at that time you want it sent -- or if you want to say something tomorrow, but want to forget about it today.
Hope you enjoyed this new feature - Nuts and Bolts. Please let us know!
Robert McKay Jones
TRI
9 Waushacum Avenue
Sterling, Massachusetts 01564
978-422-7770
rmj@trif.com