Water. Don't you love rushing water? I head to Alaska tomorrow, I am sure I will see a great deal of water, crisp and clean. I am also confident that I will see much more that is still frozen in glaciers and fjords along the way. Traveling through Tracy Arm to Skagway, Ketchikan and Juneau I am completing yet another checkmark on my all too long bucket list. I'll be back in a couple of weeks and I am sure my camera will be chock full of some wonderful memories.
In This Issue
Welcome to News from trif.com! First time readers, I am glad you're here! Returning readers, welcome back!

Greetings. Welcome to our Newsletter! We wanted to share the many photos we have taken of places, people and things throughout the country and beyond. Each month, our headline photo will be something new and different. The caption will present a small explanation. We hope you enjoy. We do not want to waste your time. Articles will contain generally less than 250 words. Please have a look and give us your feedback. By all means, forward to a friend using the link at the bottom of the Newsletter. Thanks. Questions? Send me an email!
TRIF.COM
Technology Resources
Technology solutions are a part of doing business just like sales and marketing, It is an important component in servicing customers, managing costs and controlling operations. TRI has an uncanny ability to find affordable technology solutions for a wide variety of situations. Our capabilities bridge database design and development, Internet web-based programs, hosting and co-location services, network and computer sales and support, document imaging, bar code scanning, corporate communications, fax and email programs, mobile applications, cloud computing and help desk services. Interested in taking a step forward with technology? Looking to take advantage of the latest advances? Or just want to take advantage of your new computer?
Give us a call to discuss where you want to go - 978-422-7770 or email rmj@trif.com to discuss your opportunities. The first consultation is always without charge.
Logan Travel
We all know how much it costs to park for a day at Logan. Enough to board 2 dogs and a cat at most any pet hotel. Enough to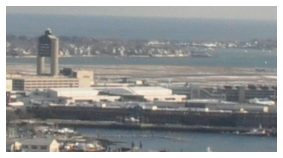 eat breakfast, lunch and dinner at McDonalds. Enough for a T-Mobile unlimited data plan for a month. And if you listen to moneysavingmom.com, enough to eat for a week. We also know what fun it is to try and catch a flight at 9AM never knowing what the traffic will be like at 7AM.
So what is the alternative?
A nifty service available in Boston, along with cities all around the country called parksleepfly.com allows you to book a hotel and arrange for onsite parking free for up to 14-days. Not a bad deal. Here are the gotcha's.
The service costs $42.35
The service does not obtain the best rate from the hotel
The service supposedly communicates the reservation via facsimile/email with all the details. The hotel then needs to enter the reservation manually into their system. If it takes the hotel more than 48 hours to enter the information, they cannot use any confirmation numbers obtained on the credit card.
Your credit card number may be shown on a facsimile in an unsecured environment
Your credit card number may end up on an unsecured desktop
You may lose out on your "Confirmed" reservation.
ParkSleepFly customer service is very quick to blame the hotel for any problems that arise
In the end, you are far better off arranging your reservation and auto-parking with the hotel directly. This is an example of a great idea poorly executed.
Inbound Marketing
You have heard the term and may understand it. But it is a tricky subject. You may want to consider looking at Hubspot for a refreshing look at the possibilities of marketing in a different way. Hubspot is really intelligent marketing software that assists companies in generating leads. They specialize in inbound marketing - the kind of marketing that brings prospects to your door. It works through the use of software built into your website, blog or social media designed to help you identify people that are interested in what you do.
Inbound marketing is based on the concept of not interupting the prospect. Instead you gain permission from the prospect to connect with them on their terms. If a visitor to your web site completes an "I want more information form", they give you permission to connect with them in some way.
The trick is to entice your visitors to sign up for something. How do you do that? It is different for all of us and you may need some help to find the right strategy. It may take an objective look at what you do, how you do it and what your customers think about you. Companies like Leading Results, Inc. and Innovative Marketing Resources can help you find the best way to bring prospects to your door.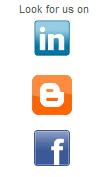 DOT Proposes Simplified Paperwork
The DOT reported that U.S. Transportation Secretary Anthony Foxx today announced a proposal to eliminate a burdensome daily paperwork requirement for professional truck drivers that will reduce costs to the industry by an estimated $1.7 billion annually while still maintaining the Department's high safety standards.
Current federal regulations require commercial truck drivers to conduct pre- and post-trip equipment inspections and file Driver Vehicle Inspection Reports (DVIRs) after each inspection, regardless of whether or not an issue requiring repairs is identified.  DVIRs are the 19th-highest paperwork burden, based on the number of hours needed to comply, imposed across all federal agencies and only 5 percent of reports filed include defects.
Under the proposed change announced August 1st, commercial truck drivers would continue conducting pre- and post-trip inspections. However, DVIRs would be required only if defects or deficiencies were discovered by or reported to the driver during the day's operations. See more about the proposed rulemaking here.
If any of the information here is of interest to you, please drop us a note. If you would like to see specific information on technology issues that affect you and your business, please let us know.