Microsoft, B&N and the Surface
So what is Microsoft looking to accomplish sinking 300 million dollars into Barnes & Noble?  That represents almost 18% of B&N.  Well, it creates a new entity;  Nook Media LLC.  B&N is now an able contender in the battle with Amazon. Nook Media includes the digital and college businesses of B&N and is backed by the technological, legal and financial mite of Microsoft.  Beyond that, it really isn't clear.  But Amazon and Goggle will take some notice.
One thing that has been promised is a Nook powered by Microsoft Windows 8.  Will that differ from the new Microsoft Surface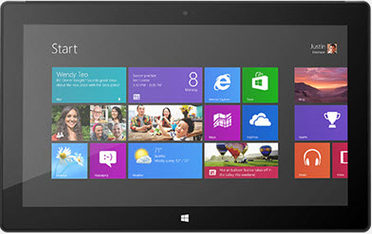 Tablet?  That brings up another topic, the Microsoft Surface Tablet.
First looks at the Surface hosts a 10.6" widescreen display, a highly rated case with keyboard built in, a flip out stand, and more weight than the iPad4.  It is bundled with a version of Windows 8  (named Windows RT) and will be a pain to try and get legacy software to run on it.  It operates a bit like a laptop but has the feel of a tablet, so it is really a good mix. Initial tests find it lagging in performance, so buyer beware.
All this said, what you do get with the Surface is Windows behind the Xboxy interface.  That includes Microsoft Word, Excel, PowerPoint, OneNote. OK, it doesn't support Visual Basic for Applications, so it limits our ability to create Office Apps for the Surface. Ouch!  But I suspect that will be forthcoming. 
Sometime in the 1st quarter of 2013, Microsoft is expected to release the Surface with Windows 8 Pro. A 2 pound monster tablet.  Roughly the same dimensions but a whopping  1920x1080 resolution display, 128gb optional storage, USB Ports, micro SDXC card and video out port.  This one has me on the edge of my seat!