Internet Television is a Contender!
I am not looking to necessarily replace Comcast or give my DVD player the heave-ho, but this little device gives them a real run for the money. For around $50 one-time purchase price and an Internet connection and a TV, you get an incredible feature rich media server. Roku is a great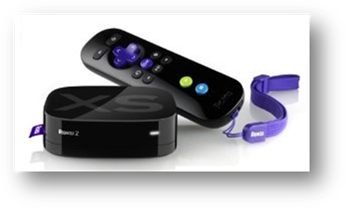 streaming player and certainly the most popular. What does that mean? It will act as a hub for Internet TV and Video streaming connecting your Internet connection to your TV. There are countless, literally countless stations available – enough to please any interest. There are the standards like Netflix, Hulu, Amazon Instant Video, TED, Disney, CNBC, NBC News, Fox News, Showtime, etc. There is also the ability to link your Roku with your Facebook, Flickr, Pandora, Picasa, Vimeo or Shutterfly.
Then there are the less popular channels. For example, I enjoy Koi TV which provides content from Oregon State University on the care of Koi fish. Mitt Romney might enjoy the Mormon Channel. If you are into Yoga, there are a number of Yoga channels providing free instruction. Pilates is also available.
Travel to worlds you have yet to discover. Nepal TV takes you to Nepal. TelAfric will take you to Africa. Maybe you are interested in Argentina. If so, ViaArgentina is for you. Don't worry if you are interested in the Dominican Republic, Brazil, Malaysia, Korea, Honduras, Italy or Germany, there is a station for you as well.
Sports, endless options exist. Video Podcasts? Yes,Roku is a real contender in providing streaming video. Have a look.
If any of the information here is of interest to you, please drop us a note. If you would like to see specific information on technology issues that affect you and your business, please let us know.